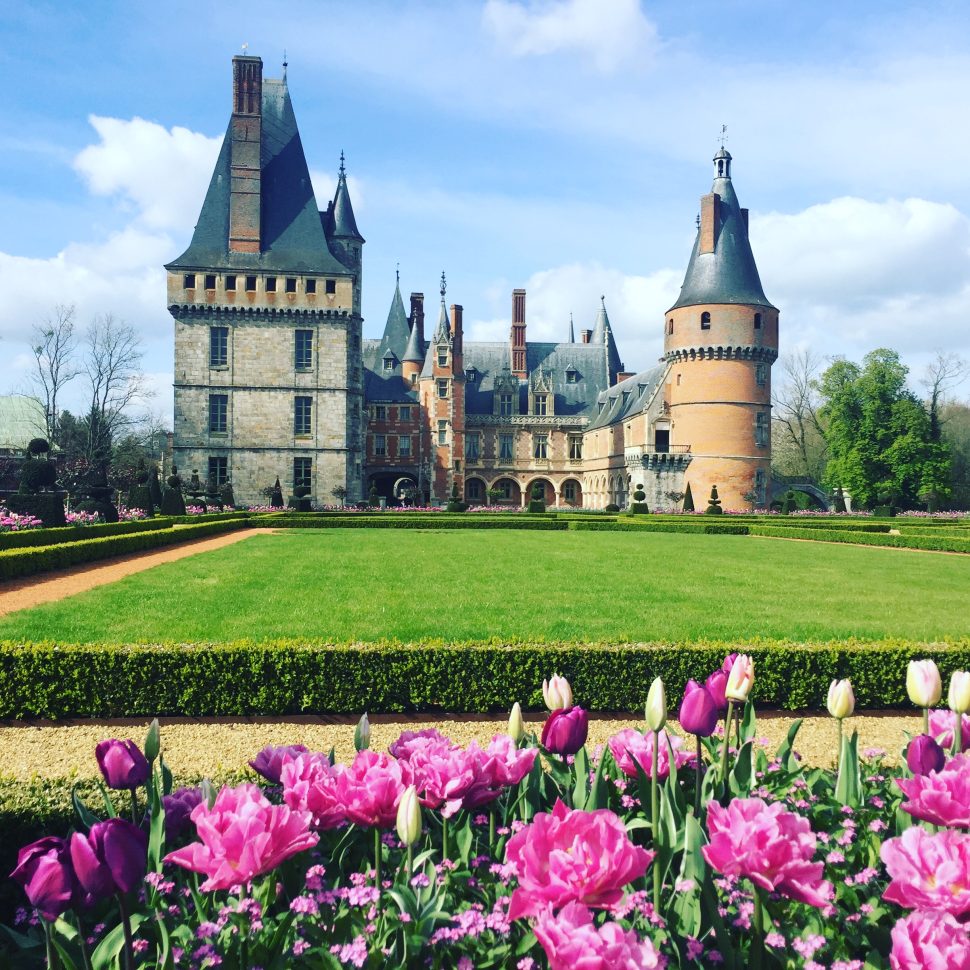 From Paris to Mont Saint Michel - Guided - 8D/7N
From World Cultural Heritage to World Cultural Heritage
Duration

8 Days

Difficulty

Easy

Distance

249km

Landscapes

Theme

Type of Journey

Guided
Description
This tour features 5 World Cultural Heritage sites listed in the UNESCO. You will discover a lot of historical park and forest landscapes, Norman villages, beautiful monuments and keep the best till last : The Mont Saint Michel
Characteristics of this journey/holiday
Day by day
Day 1
Arrival in Paris. Visit of Château de Versailles on your own. Welcome meeting with your guide at 18h00 and diner in Versailles.
Day 2  Versailles – Rambouillet  46 km
You leave Versailles and enter the picturesque Vallée de la Chevreuse. Castles, museums, wash-houses, small lovely villages. You will have the possibility to stop by a farm or small producers of beer, cheese and sirop in the Regional Natural Park…You will then enter the Domaine de Rambouillet and its castle, former residency of the kings of France. You will cycle in the green lands of the castle.
Day 3 Château Maintenon–Chartres 40 km 
The bike ride starts on charming secondary roads through small villages. Before the great city of Chartres, you will have the possibility to visit the magnificent castle of Madame de Maintenon, last wife of Sun King Louis XIV. The renovated garden "à la française" of the castle are a must see.
The second highlight of the day is the city of Chartres and its sublime cathedral, UNESCO site and masterpiece of gothic art, the cathedral boasts 9 sculpted gates and 2,600 m² of stained glass windows dating from the 12th and 13th centuries.
Day 4 Nogent-le-Rotrou – Mortagne au Perche  41 km
You ride then to Illiers-Combray on a romantic countryside that inspired Marcel Proust for his novel "A la recherche du temps perdu".
The itinerary enters the Natural park of Perche, authentic green landscapes. The region is well known for the Percheron horse, you will get the possibility to visit a Percheron Horse breeding or do an excursion in a carriage. fruit and apple cider producers will also be happy to welcome you along the green way.
Day 5 Mortagne au Perche – Alençon  39 km 
Gentle ride on the natural Park of Normandie Maine. Part of the day is along the green way, you will enjoy a varied landscape all day until the charming town of Alençon.  Alençon is famous for its unique production of handmade needle registered at the UNESCO.
Day 6  Alençon – Bagnoles-de-l'Orne     54 km
Today is a little more challenging but the scenerie  is breath taking and you will enjoy wonderful view point all along the cycling day. Along the route, you can visit the  impressive small château de Carrouges. The gardens of the castle could be a good option for a picnic. Your day ends in Bagnoles de l'Ornes. This city is full of charms, especially its Belle Epoque neighbourhood. The city is also well know for its baths so why not enjoing a relaxing swim or a massage in the baths ?
Day 7  Saint Hilaire – Mont St Michel 48 km
However many images you've seen of the Mont St-Michel rising majestically from its massive bay, coming in person is a moving experience. Magical Mont-St-Michel. The sight is stunning, the island topped by its Gothic masterpiece of an abbey. The bay is subject to some of the biggest tidal variations in Europe, so the views change hourly. At high tide, the island is surrounded by water, but as the waters recede, a vast network of channels is revealed. These great shifts add to the magic.
Accommodation
2 nights accommodation in 3-Stars-Charme-Hotel in Versailles in room with bath/shower/wc
1 night accommodation in 4-Stars-Hotel in Chartres in room with bath/shower/wc
2 nights accommodation in 4-Stars-Relais&Silence Hotel in room with bath/shower/wc
2 nights accommodation in 3-Stars-Charme-Hotel in room with bath/shower/wc
Included services
2 nights in 3-Stars-Charme-Hotel in Versailles
1 night in 4-Stars-Hotel in Chartres
2 nights in 4-Stars-Relais&Silence Hotel
2 nights in 3-Stars-Charme-Hotel in room with Bath/Shower/WC
Daily breakfast
4-course-menu dinner
6 picnics with regional specialties drinks included
Graduated guide during the whole trip
Guidance acc. to program
Chartres Light show
All entrances
All mentioned Transfer
Pickup at 1pm in Paris, transfer Versailles
Return transfer Day 8 to Paris/Versailles


Additional informations
Minimum of participants: 10 maximum 16

Route characteristics:

This itinerary is well balance with a mix of flat green ways, hilly countryside on secondary roads.