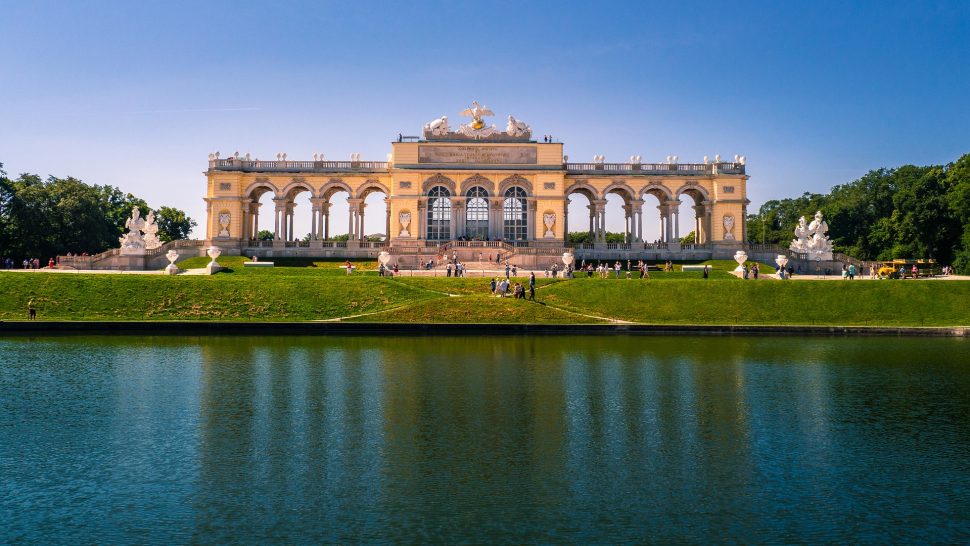 Danube Cycle Path - Individual - 8D/7N
From Passau to Vienna
Duration

8 Days

Difficulty

Very easy

Distance

287km

Landscapes

Theme

Type of Journey

Self-Guided
Description
A great cycling tour for spoiled souls along the River Danube. You cycle along the classic route from Passau downstream to Vienna. During your cycling holiday you stay in selected hotels along the Danube cycle path, where comfort, relaxation possibilities and high-quality gastronomy are of great importance
Characteristics of this journey/holiday
Day by day
Day 1
The cycling holidays start in Passau in Germany. Check-in and you receive your travel documents. Handover of your rented bike for your cycling tour takes place in our bike centre.
Day 2 Passau–Schlögener Schlinge/Surroundings about 41 km
You will be enchanted by the charm of the three-river-city of Passau, before you start your bike tour along the Upper Danube Valley towards Schlögen. Admire the massive spectacle of the Danube flow in Upper Austria, where the river winds around the granite rock from Mühlviertel Region. Your bike tour continues along the Danube cycle path always directly besides the river.
Day  3  Schlögener Schlinge/Surroundings–Linz about 56 km
This stage of your Danube cycling tour starts at the meander Schlögener Schlinge. Leaving the forested hills behind cycling through the fruitful region of the "Eferdinger Becken", to Linz, the capital of Upper Austria. In the evening visit the great tourist attractions of Linz and taste some of the delicious Linzer Torte.
Day 4  Linz–Grein/Bad Kreuzen  60 km
There is a lot to see while cycling along this cycle route of the Danube cycle path: Enns, oldest city of Austria, untouched meadows and finally the picturesque baroque town of Grein.
Day 5  Grein/Bad Kreuzen–Melk  50 km
Enjoy your cycling holidays in Austria, while cycling through the impressive landscape of the Strudengau and Nibelungengau before reaching the well-known Wachau Valley. After today's successful bike tour along the Danube cycle path some delicious wine is recommended of the Wachau Valley.
Day 6  Melk–Krems/Surroundings40 km
You start your cycling tour along the Danube cycle path through the Wachau valley, pass well-known villages such as Weißenkirchen and Dürnstein and Krems, which are also well-known as wine-destinations. Tip: Take a break at one of the traditional wine taverns offering tasty local specialties.
Day7  Krems/Surroundings– Wien  about 45 km by bike and about 40 km by train
On your last cycling day you cycle to Tulln, where you take the train to Vienna, Austria's capital, where a great variety of sights await you: magnificent buildings along the Ringstraße, Palace Schönbrunn, the Prater with the Giant Ferry Wheel and of course the traditional Viennese coffee houses.
Day 8  Transfer to Passau or extra night
Return from your cycling holidays along River Danube's cycle path to Passau, in Season A and B by train (transfer of your own bike not included), in Season C you have the possibility to return to Passau either by bus (transfer of your own bike included) or by train (transfer of your own bike not included)
Accommodation
7 nights in 4* hotels (occasionally 3*) in rooms with bath/shower/wc

Included services
7 nights in 4* hotels (occasionally 3*)
Daily breakfast buffet
Luggage transfer (1 piece per person max.20 kg)
1 ferry ride along River Danube incl. bike
Train ride Tulln–Vienna incl. Bike
Return transfer Vienna–Passau by bus or train
6x dinner (in Vienna B&B) (Option)
Rout book, maps and information material
1 high quality handlebar bag for a perfect transport of your travel documents per room
24 h Service Hotline


Other destinations
Three lakes & four countries - Individual - 9D/8N
This easy cycling tour along the Swiss lakes spans from the Mediterranean flair of Lake Constance to the Churfirsten Mountains. You will experience...
From
899€
Discover more